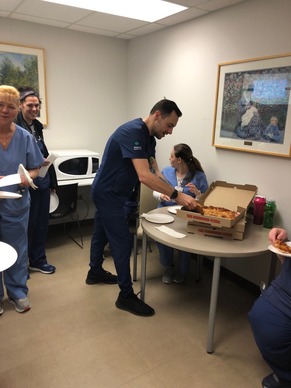 The outbreak of the coronavirus disease has put us all at risk, but the nurses, doctors, and staff at Allegheny General Hospital selflessly stand at the front lines of this pandemic. They've asked us for help. We can answer that call with donations to buy meals for the hospital staff.
Allegheny City Central Association has started a GoFundMe Charity Campaign to provide meals for the hospital workers who are continually putting themselves at risk to care for those in need. All proceeds of this campaign will go to help feed those who are helping others while also supporting our local Northside businesses.
Our friends at AGH have told us: "We've already received many generous meal deliveries from our neighbors throughout the Northside who continue to support local restaurants while filling our stomachs and our hearts. We appreciate the support."
Visit the Meals for AGH Staff GoFundMe page to make a donation. Please share this campaign with your friends and neighbors. Let's help those who are courageously helping us!